Nha Trang

Nha Trang, the capital of Khanh Hoa Province, has probably the nicest municipal beach in all of Vietnam. This is shot from the Cental Market.




GREAT BEACH!!!!!!!!! Turquoise water and blue blue sky. Something that one doesn't get in my country :(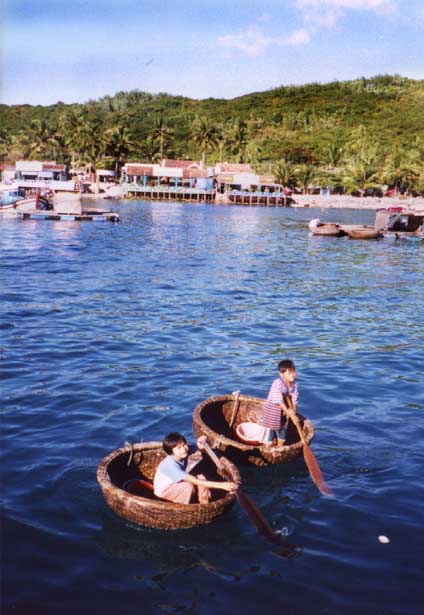 Children in fishing baskets from one of the islands off Nha Trang.




BLUE SKY AGAIN!!!!!!!! Fisherman preparing their fishing nets. This shot was taken at a stretch of beach while on my way back to Ho Chi Minh.

Hope you have enjoyed reading through the entire thing! Maybe you might even want to catch the next flight to Vietnam too? Haaa! :P See u soon OK!


Wei Te
Photographs ?Tan Wei Te 2000